Compliant IT Support and Cyber Security
We have a unique outlook for the future, and offer the highest level of compliant IT support and Cyber security to businesses in Essex and London
Since we launched we've been a trusted business partner that our clients rely on to deliver the IT support they need in a friendly and professional manner allowing them to get on with the most important thing, time to focus on their business.
Managed & Flexible IT Support
IT systems are an essential part of any business and so choosing the right fixed IT support package from the right IT support provider is an immensely important decision.
Find Out More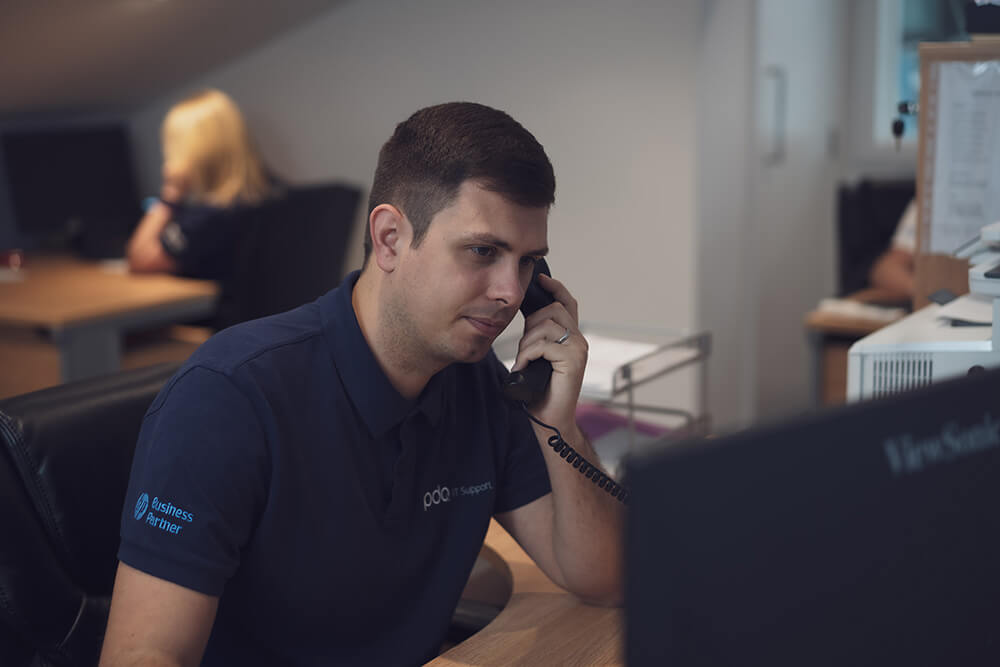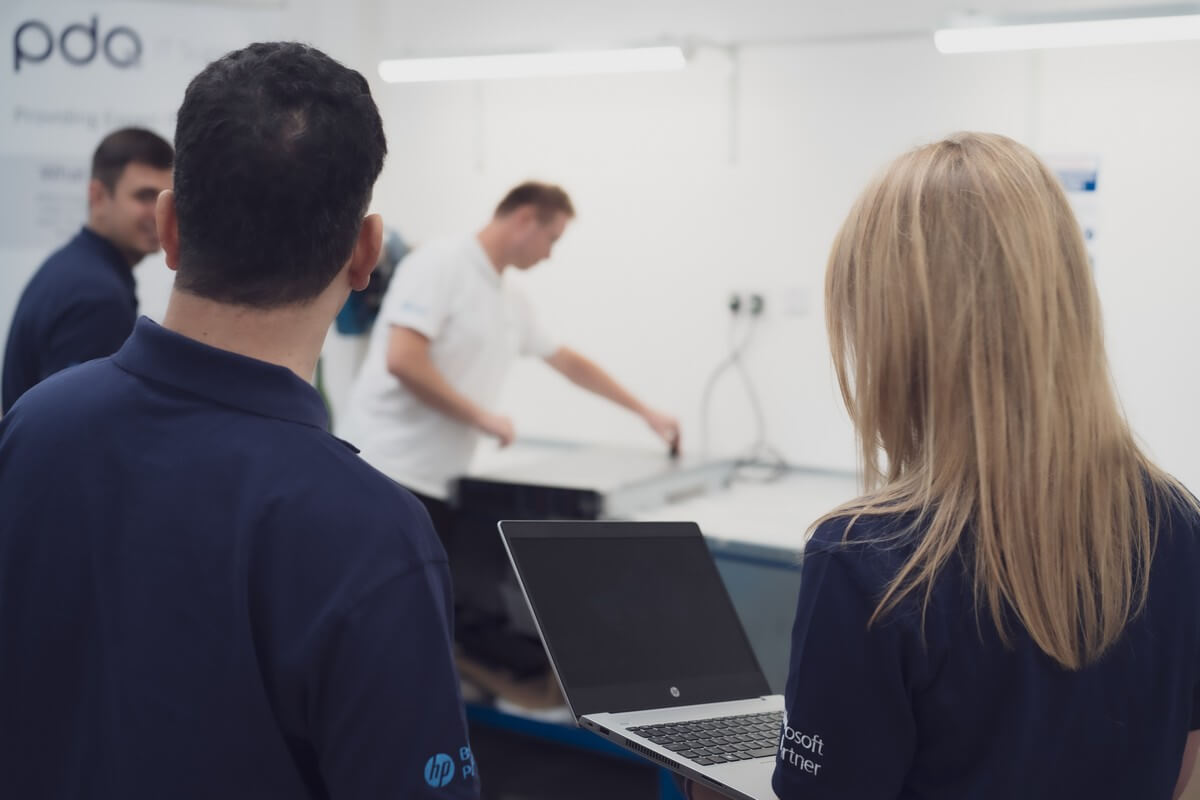 Effective IT Consultancy and Projects
PDQ has the skills, experience and expertise to deliver a wide range of one-off projects and on-going consultancy services.
Find Out More
Relevant Cyber Security
PDQ provide Cyber certification and testing services. This involves staff training and a full Cyber incident response, which includes proactive security monitoring and management services.
Find Out More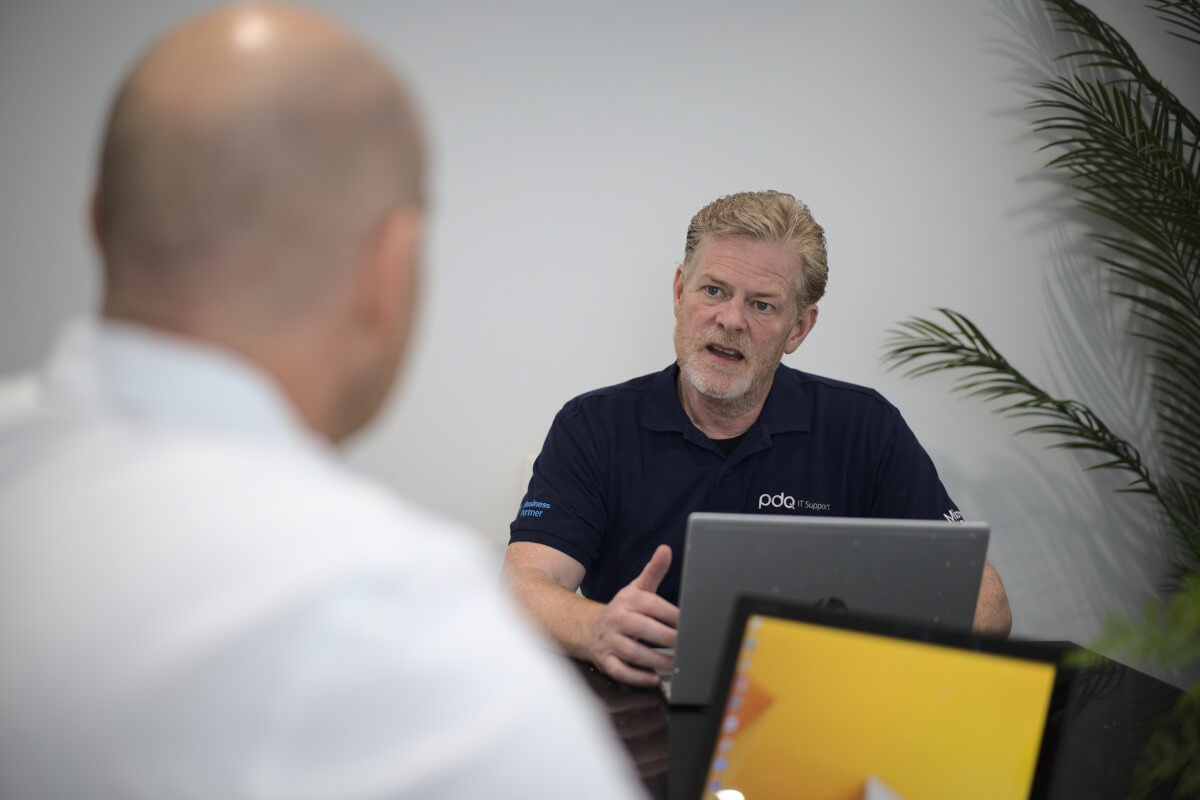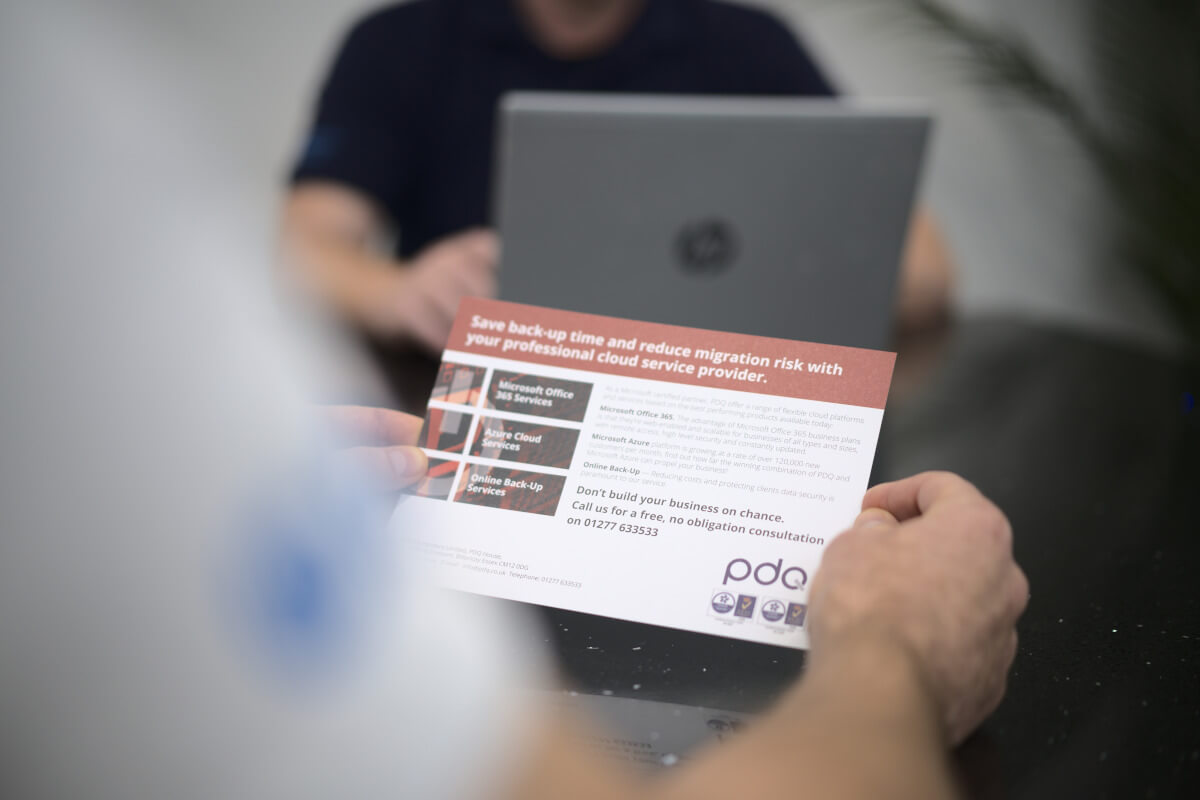 Cloud Services, Private and Public cloud with unparalleled expertise
PDQ has 23 years' experience in delivering robust and professional IT cloud solutions across a range of industries.
Find Out More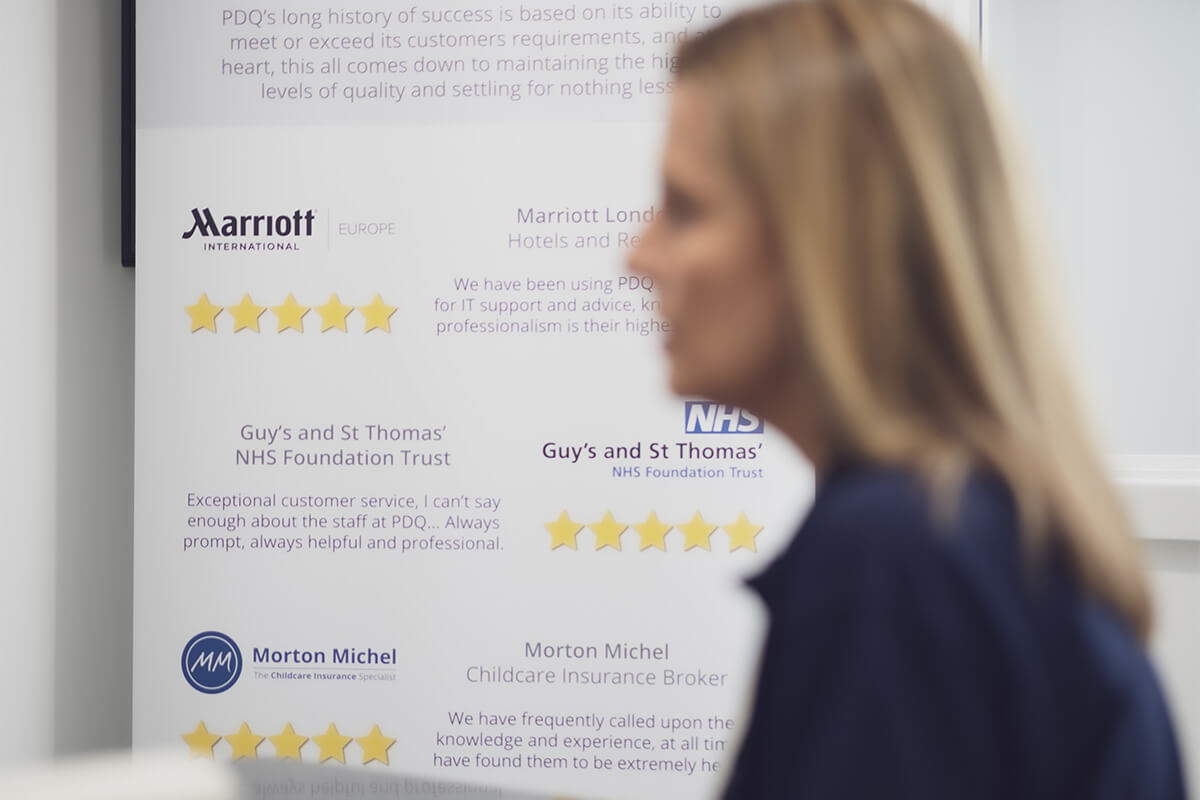 About PDQ
PDQ delivers flexible IT support, professional IT project delivery and expert client consultancy.
Founded in 1995, the company has seen consistent growth and success by following a simple yet effective ethos. Everyone at PDQ focuses on delivering a level of customer service that is reliably best in class.
Best in class professionals
At PDQ, we understand that we're only as good as our people. That's why we've always recruited professionals who are the best at what they do, with many years of industry experience.
A trusted Partner
We've built a reputation as the trusted managed service partner for companies ranging from independent businesses to major corporations in a wide variety of professions.
A word from our Managing Director
"As the founder and stakeholder of the business since 1995, I believe all staff are great assets. I also strongly believe in trust and integrity from my management team and throughout all my staff. This empowers them to focus and deliver the best service and support we can. But don't just take my word for it – please get in touch with a member of our fantastic team by phone or email, and find out for yourself."
Our Best In Class Technology Partners
For more than 20 years, PDQ has established working partnerships with some of the most successful and well known companies in the sector, including: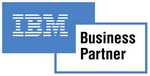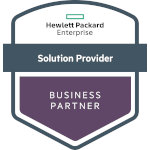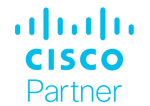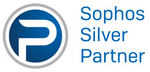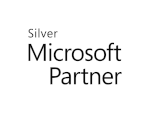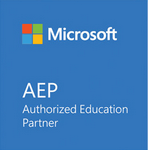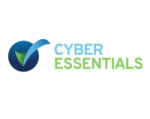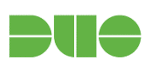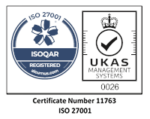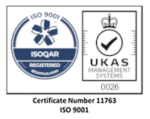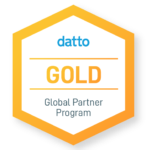 IBM
IBM is one of the true pioneers in the IT world, and it is a huge privilege to be an IBM business partner. Being partnered with this organisation gives us access to a wide variety of their products, meaning we can supply, install and offer full support to our clients.
HPE
Hewlett Packard has been in the innovation business for more than 75 years. PDQ are a fully accredited HPE enterprise partner. This means we can deliver high-quality, high-value products, including consulting, and ongoing support services. We're able to deliver all server, storage, wired and wireless networking, converged systems, software, services and cloud in a single solution.
Dell EMC
PDQ is a Dell EMC Partner. We're vendor trained technology experts who help and understand your business issues and drive your business to even greater future successes.
Cisco
PDQ is a Select Partner of Cisco Systems, meaning we're in a position to recommend and implement Cisco solutions and provide ongoing technical support services to your business.
Watch Guard
PDQ are WatchGuard partners. This means we can supply the complete range of WatchGuard security products and also provide vendor-qualified staff to provide you with the correct solution.
Veeam Silver
Veeam is one of the fastest growing IT companies, which specialises in backup, and IT disaster recovery software. PDQ is a Veeam Service Provider and Silver Pro Partner. The Veeam Backup and Replication software at our disposal ensures optimum safety and cyber protection.
Trend Micro
Trend Micro is now a leading provider of IT security solutions. We can supply and install numerous products from their extensive portfolio, providing our customers with more choice when it comes to their cyber security strategy.
Sophos Silver
We're proud to be a Sophos Partner, which allows us to provide support using the provider's extensive range of cyber protection and business network security products.
Microsoft Partner
PDQ is a proud Microsoft certified partner, and all our services, from Microsoft Office project management to Azure hosting are carried out to the required industry standards, whilst following all regulations set out by Microsoft Ltd. Being a Microsoft Silver Data Centre Partner means PDQ is also an approved reseller.
Microsoft
We are an accredited Microsoft Authorized Education Partner. This enables us to provide the correct licensing and academic pricing for your organisation.
Cyber Essentials
We are also ISO 9001, ISO 27001 accredited, including Cyber Essentials. Our name has been recognised in the industry for the past 25 years and our clients entrust us to ensure they adhere to set standards. We can do the same for you!
Duo part of Cisco
Duo is a user-centric access security platform that provides two-factor authentication, endpoint security, remote access solutions and more to protect sensitive data.
ISO-27001
ISO 27001 is the international standard that describes best practice for ISMS (information security management system). This accredited certification demonstrates that PDQ are following information security best practice, and provides an independent, expert verification that information security is managed in line with international best practice and overall business objectives.
ISO 9001
ISO 9001 provides a practical and workable Quality Management System for improving and monitoring all areas of our business.
Telecoms world
PDQ can provide Leased Line & Connectivity with our partner- Telecoms world, including VoIP Cloud Solutions, 08, 03, Virtual & Premium Rate Numbers, Mobile and Unified Comms. Telecoms world have a 5* star trust pilot rating.
Sophos MSP Connect
Sophos MSP Connect, we provide our customers with proven and comprehensive protection that is managed from one simple management platform
Gold Partner Datto
This provides PDQ with the ability to manage all of our services and devices for our customers 24/7/365
PDQ has supported The Royal College of Occupational Therapists all through the difficult COVID period. Their helpful and professional manner has been much appreciated by
RCOT
.
The Royal College of Occupational Therapists (London)
PDQ have provided us with excellent IT support from the beginning. They are fast and responsive in dealing with any issues that arise and we very much appreciate the client service they give us.
Gerald McDonald Group & Company Limited, Essex
PDQ's customer service is consistently excellent; in our Open Road staff survey there wasn't a single person dissatisfied. The senior engineer is helpful, polite, knowledgeable and a pleasure to work with.
Open Road Visions, a Drug and Alcohol Recovery support charity in Essex
We moved to PDQ 5 years ago. In that time we have undertaken a full server rebuild, two office moves and moved most of our staff to home working; all without a hitch. The support staff are friendly and always come back to us very quickly, we've developed a very good relationship with PDQ and look forward to continuing it.
EFG Foodservice
Our success has always centred around our strong commitment to mutually beneficial relationships with our partners through our Partner Ready Programme. We are committed to a partner programme that is built on innovation, partnership, and growth for our partners.
Hewlett Packard Enterprise
Exceptional customer service, I can't say enough about the staff at PDQ. The support services they provide to the IT infrastructure here at the hospital in London are outstanding. Always prompt, always helpful and professional.
NHS Foundation Trust
See how we can help
Our bespoke IT support is purposefully designed to meet your unique needs.
We can't wait to speak to you and discuss how PDQ can support your business.